Why is my phone not wirelessly charging with this product even when it's a Qi-enabled phone?
. Extend the feet of the upper mount down entirely before first use;
. It's advised that you please make sure your phone case doesn't exceed 6mm thickness;
. Use the charging mount with a QC3.0/PD adapter.
. Please refer to the list below, see if your phone or other smart wearable products is a Qi-enabled device. Qi wireless charging phones & smart consumer products list 2021:

Apple iPhone
Apple iPhone 12/ iPhone 12 mini **
Apple iPhone 12 Pro (Max) **
Apple iPhone SE 2nd Generation (2020) **
Apple iPhone 11/ iPhone 11 Pro (Max) **
Apple iPhone XS (Max)/ iPhone XR **
Apple iPhone 8/ 8 Plus/ iPhone X  **
Apple Airpod Pro/Airpods with wireless charging case
Samsung
Samsung Galaxy S20/ S20+ (Plus)/ S20 Ultra ***
Samsung Galaxy S10e/ S10 / S10+ (Plus) ***
Samsung Galaxy S9/ S9+ (Plus) **
Samsung Galaxy S8/ S8+ (Plus) **
Samsung Galaxy S7/ edge **
Samsung Galaxy S6/ edge/ edge+ * (edge+ *)
Samsung Galaxy S5
Samsung Galaxy S4
Samsung Galaxy S3
Samsung Galaxy Alpha
(Samsung Galaxy Z Flip ***)
Samsung Galaxy Fold ***
Samsung Galaxy Note 20/ Note 20 5G/ Note 20 Ultra 5G ***
Samsung Galaxy Note 10/ Note 10+ (Plus) ***
Samsung Galaxy Note 9 **
Samsung Galaxy Note 8 **
(Samsung Galaxy Note 7 **)
Google
Google Pixel 5/ Pixel 5 XL **
Google Pixel 4/ Pixel 4 XL **
Google Pixel 3/ Pixel 3 XL **
Google Nexus 7 (2013) *
Google Nexus 6 *
Google Nexus 5 *
Google Nexus 4 *
LG Electronics
LG V50 / V50 ThinQ **
LG G8 **
LG V40 ThinQ *
LG G7 ThinQ *
G6 & G6 Plus (US version)
LG V30 & V30 Plus **
Microsoft
Microsoft Lumia 950/ XL/ Dual-SIM *
Nokia
Nokia 9 PureView **
Nokia 8 Sirocco **
Nokia Lumia 1520 *
Nokia Lumia 1020
Nokia Lumia 930 *
Nokia Lumia 929 / Icon *
Nokia Lumia 925
Nokia Lumia 920 *
Nokia Lumia 830 *
Nokia Lumia 820
Nokia Lumia 735 *
Nokia Lumia 720
Huawei
Huawei P40 Pro (+) ***
Huawei P30 Pro ***
Huawei P30
Huawei Mate 20 Pro ***
Huawei Mate RS 
If you have any question about this item, please reach out to us through the order detail page, We will follow up with you within 12 hours.

Why does my phone charge very slowly with MEISO Qi charging stand?
We strongly suggest using the charging stand with a QC3.0/PD wall charger, especially when charging two devices simultaneously.
Please note: Do not use the old adapter coming with iPhone. It can only provide a maximum 7.5W much less than 20W output that the charging mount requires.
How do I know the phone is charging with MEISO Qi stand wirelessly?
The LED indicator shows the charger's working status, and the blue light shows it's recharging. For optimizing wireless charging, Please keep the centre of the phone aligned with the charging area. Please put your phone horizontally when using the lower mount.
Can a wireless charging holder charge through a phone case?
This item can charge through phone cases that are no thicker than 6 mm. However, any cases with keys, metal ring, magnetic attachment, or credit cards will interfere with wireless charging.Please Note: The charging efficiency will be reduced when charging with a phone case on.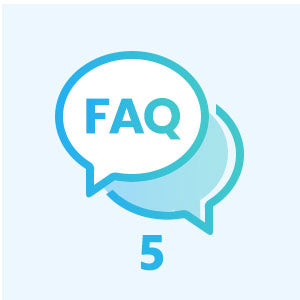 Why we suggest our customer use air vent clip rather than the 3M sticky mount?
According to our experience. All dashboard mounts' stickiness is easily affected by hot weather. Therefore, It's relatively less stable than air vent clip. Especially It even hazards to your driving when installing some sticky/suction cup on the windshield. For your driving safety, Do not use any sticky bracket on hot weather.